Tekek Village – Tioman Island, Malaysia
Ok, so we are officially stuck in Malaysian "tax jail," meaning that to get my residency I need to remain in the country for 182 days before the end of the year. And it is no coincidence that I got here with 1 day to spare.
So we've been spending our time really getting to know the country of Malaysia… and let me tell you, it is seriously underrated.
Case in point: Tioman Island. This beauty of an Island comes with a lot of history, from being part of a Hollywood movie in 1958, to being named one of the top 10 beaches in the world in the 1970's, to having the reefs become part of a protected marine park.
Tioman has come a long way, but why come here?
Well, let me tell you why! This is where the locals come (for the most part).
If you are looking for an authentic Malaysian island that hasn't been overrun by big corporations or the western world, then this is it.
You will not find one chain here, there is no Starbucks for your morning latte, no McDonald's for your evening BigMac.
There aren't huge resorts taking up every corner of the island (except for the Berjaya if that's your thing – it's not ours, but some coworkers are over there). The accommodations available are cute, quaint, and rustic.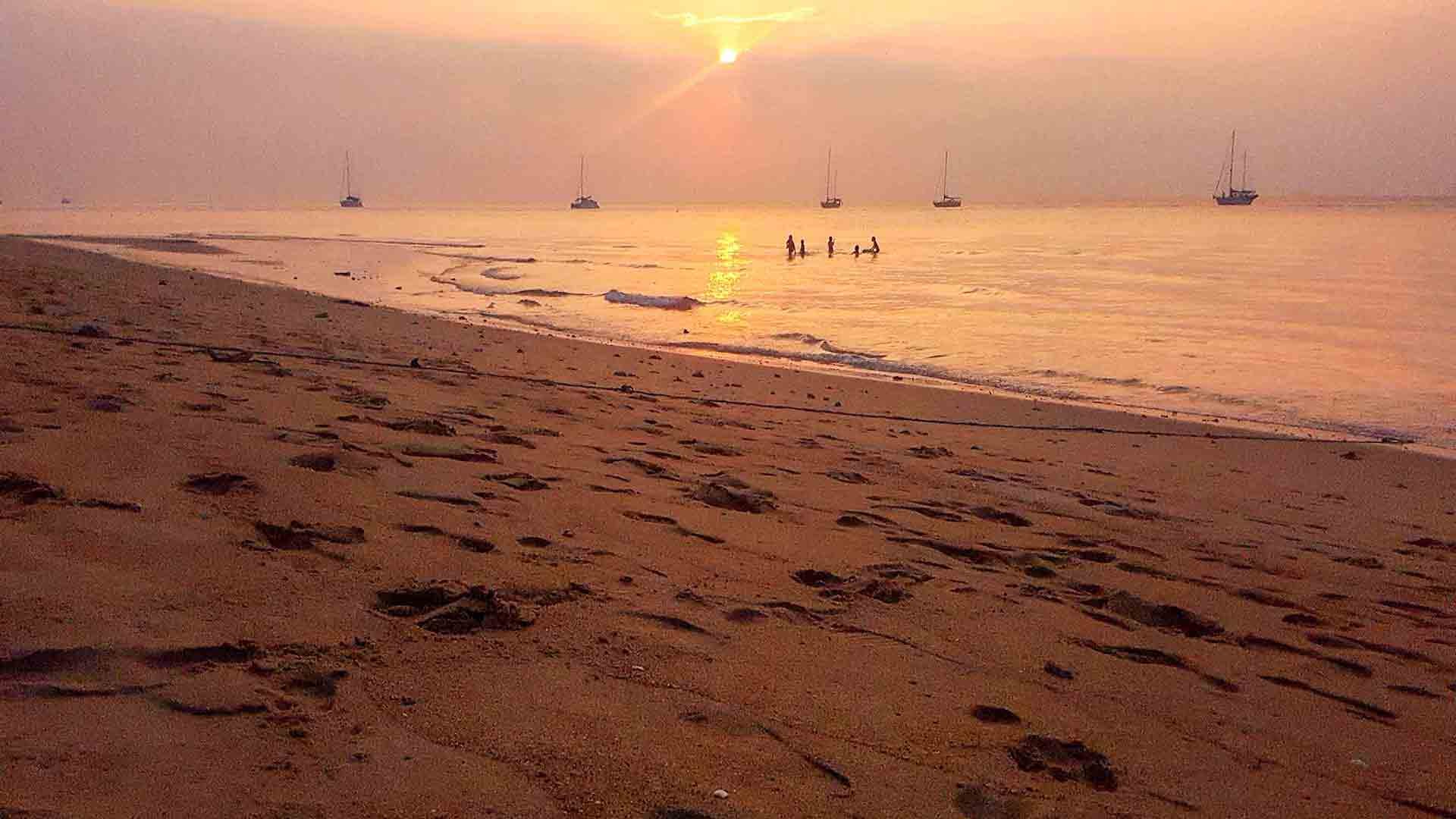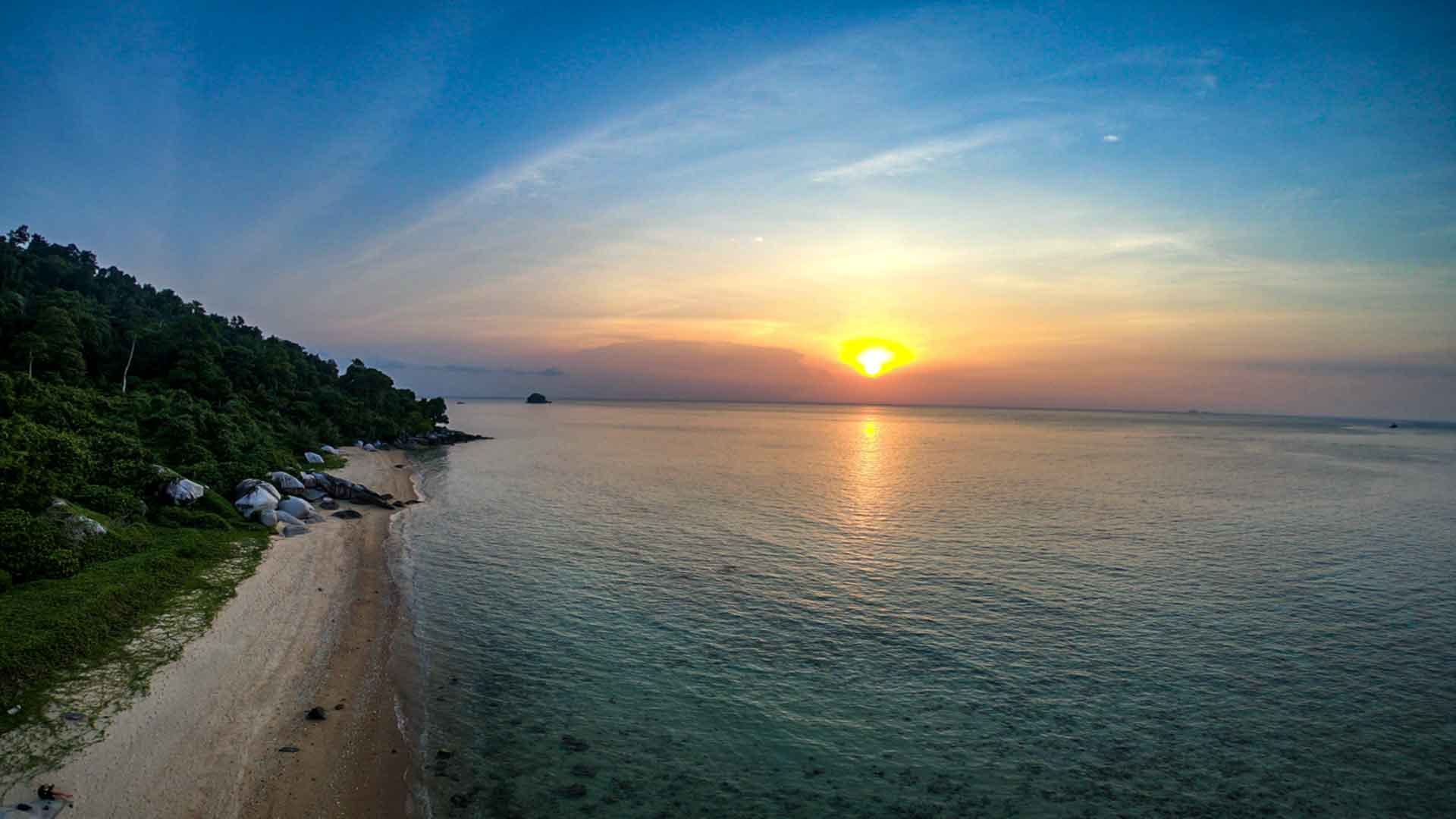 Tekek is the largest of the villages on Tioman. You will find an airport here (not many flights coming in or out anymore) and it is the busiest of the kampungs (villages) on the island.
There is a jetty here (ferry terminal), but you will also find them at other beaches/villages around the area. We chose Tekek to start with, just because it seemed the most happening, had some decent accommodations, and the dive shop we wanted to dive with.
We chose to stay with Cheers Chalet as it was very close to the diving company we went with and a short walk from the downtown area.
The accommodations, however, are spread along this few kilometre stretch, so it is good to know where you are planning on going, or what you are planning to do. We found most of the accommodations/restaurants to be located on the right of the jetty when you are coming off of it, the left side is a bit more sparse, but it is closer to the Air Batang (ABC) beach area.
The left side, unless you were down by the Marine Park, was lacking in nice beaches, so our recommendation if you are staying in Tekek, is to stay on the side with Cheers Chalet, or to go a bit further and stay at ABC so you can have options on where to eat, and good swimming.
You really can't get lost though. There is one main stretch of road, and a few that come off of it. They all get you to a beach, or loop back.
Tekek Village Important Tips
Banking/Money:
The island has only one bank and ATM. It is located to the left from the jetty in Tekek, half a block when you come from the ferry.
It is noted that at times the ATM will run out of money, especially if it is close to the end of the month and the locals are taking out their salary. Monday's seem to be the best time, it is noted, as they often will fill it up again.
You will need cash, most places do not accept bank cards or credit cards. Cheers Chalet did because it was a hotel, but not one of the restaurants we went to did. You can usually take out a maximum of $1500 MYR at the bank per day.
Getting around:
You can rent a bike or a scooter, but there is only so far you can get with those before you have to give it up and trek through a jungle.
You can hire a taxi (private driver) too, if you come out of the jetty and you don't look like a local, they will be asking (bordering on harassing) you where you are going. If you are at the Berjaya Resort, they have shuttles, as do some of the other resorts.
We have two feet and a heart beat, so we walked.
Restaurant open hours:.
This can be frustrating. Some of them seem to have hours that are all over the place, some don't seem to want to serve you, and some will have them posted in multiple different spots, but when you try to go, apparently they are not open (or so they tell you).
If it is a public holiday, expect very little to be open. We were here on a holiday Wednesday, which only had the Chinese and Duty Free places open. We found a couple that were open, friendly, had decently priced food, and we stuck with that. More on them later.
Bring bug spray and suntan lotion:
Often skin products around these parts have skin whiteners in them, so beware if you need to purchase, and also know they will be a bit more pricey.
Bug spray is a must, there are mosquitos and sand flies and some other teensy bug that itches like all hell. Better to have some after bite type stuff too so you don't scratch your skin off.
Monkeys: 
They are around, and they are sneaky, watch your bags, and/or front step if you have any food out.
They look cute, but they can be aggressive! See below for the Nutella monkeys… they were after a backpackers Nutella!
Duty Free:
It is hard to find a restaurant that serves alcohol, it is a local cultural thing. However, many will allow you to buy your own and bring it to enjoy with your meals.
Enter… duty free. It is cheap, the beer is cold, you can buy one, a few, or a flat. We got 8 tallboy Heinekens for $40 MYR, which works out to about $12 CAD. Score!
Make sure you have your passport with you though, they need to enter it into the database or something. Just know if you are leaving Malaysia, you will need to pay taxes/duty on what you purchased, so it is only for enjoying on the island, or within Malaysia.
They have a selection of wine, beer, and spirits, and some of the larger ones will use credit or debit. There's one on your way from the Jetty to Cheers that will show up on Google Maps, that does accept cards.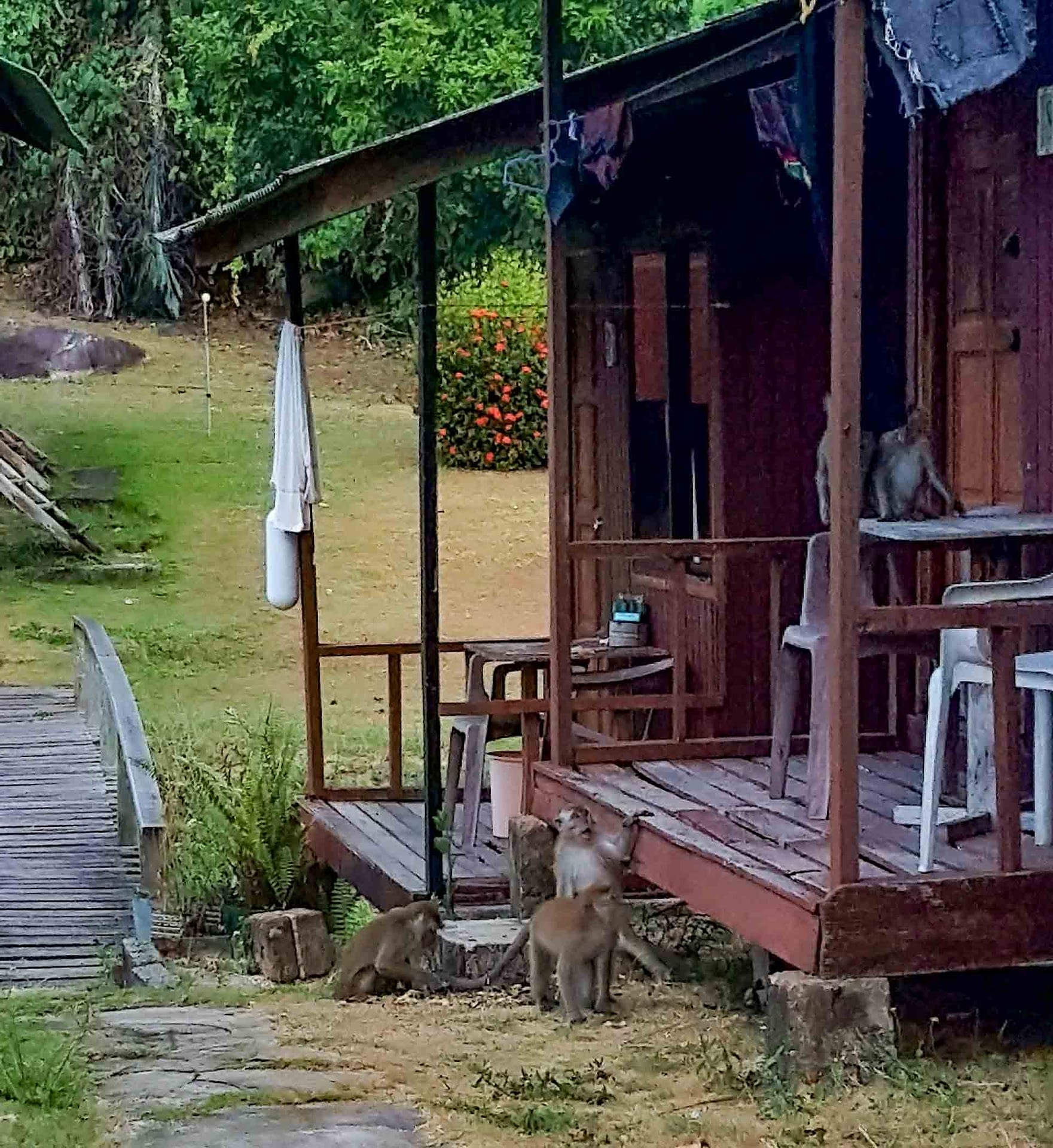 Scuba Diving on Tioman Island
This is pretty much the reason we came out here. We learned to dive in Costa Rica during Christmas 2017. We needed to get a few more dives in and it had been recommended by a coworker.
There are many dive shops located around the island. We went with East Divers because they are known to have dive masters with the most experience on the island, rather than newbies or seasonal workers who only come for the high season so aren't as familiar with the waters.
We just did a couple fun dives out with all of the staff, however, there is some awesome wreck diving, as well as getting some courses done around here too.
For fun dives, East Divers were recommended, but you can easily do your PADI open water, or advanced for around $900-1100 MYR (which was about half of what we paid in Costa Rica).
Tioman Reef Divers just up the beach from East Divers seems to be a good choice too. You can get in some great dives from the boats, but shore diving is a popular (and cheaper) option, still with great reefs to explore.
Around $90 MYR/dive plus $60 MYR for equipment seemed to be the going rate for boat dives. $45/shore dive + rental.
Scuba Diving not your thing? You can snorkel, jungle trek, swim, relax on the beach, etc. Tioman is a very relaxed and sleepy island. Use this as a relaxing getaway, not a go go go vacation.
Tioman Island - Hotel Options
Like mentioned, we chose to stay at Cheers, which seems to be a fairly well liked hotel. It isn't on the beach, but is a quick 3 minute jaunt.
It is central to a lot of different options for restaurants, has a store in it with souvenirs, forgotten items, snacks, beer, etc. You can also get laundry done for relatively cheep.
They have free wifi (which wasn't very strong), and decent rooms. Our room was newly renovated, had a larger fridge, A/C, and plenty of storage.
There is no TV though. We had a nice little deck off of it with a table and 3 chairs, always occupied by our little cat friend. I named him Oliver, he seemed well taken care of, but you will see strays all over, not doing as well. We liked this one, as it was mostly individual little buildings set back in a nice garden.
If you are a bit more fancy, try the Berjaya. They have a pool, spa, and restaurants, and even a golf course. I am told the golf course is very rarely used. Most of my coworkers stay at this resort when they come out here. It is a bit more pricey though. And you need the shuttle to get to a lot of places.
Tioman Island - Where To Eat
As mentioned previously, this gets a bit "iffy" and hours change. Some days they tell you you can only eat this, or they are closed when it looks quite busy.
We weren't sure a few times, but thought, hey I guess you don't want our money? It is relatively cheap to eat at most places. Between $7-15 CAD most meals for two people. And whatever you do… try the fresh juice, especially the watermelon. They literally juice it to order!
Al Jannah Peladang Restaurant:
Really good Roti and breakfast if you time it right. Not sure on the hours, but seems to be a popular place. There is a little satay shop across from them that has some really good satays for $1 MYR each. YUM.
This is located at the first crossroads on your way right from the jetty. This ended up being one of our goto's. Loved the food and people!
Delima Tomyam & Seafood 2:
This one is right by the Jetty. Apparently there is another one up by Berjaya. Loved the family that ran it. Good food, super cheap, always busy. We went for breakfast and lunch multiple times. Doesn't seem to be open for dinner.
Sea View Chinese Food:
Contrary to the name, there is no sea view, however, their food was some of the best we tasted on Tioman. And they hustled too… literally ran our food out.
They speak some English and the cook made sure he described everything to us the second time we went to make sure it wasn't anything we wouldn't want. A bit more pricey though.
Babura: 
This was our go to place, along with Delima. They do lunch and dinner, and cheaply at that. Right on the water, so you get a nice view. They even have ridiculously cheap beef and chicken burgers if you have a hankering for that. Bring your own beer here, they will charge you for a glass with ice if needed.
Sunset Corner:
This is at the tip of ABC beach, but they have some decent pizzas if you are really needing a western food fix. A bit more pricey, but you've got seats right on the beach for a great sunset. You can bring your own beer here.
Sarang Chinese Seafood Restaurant
There are two here, and we highly recommend going to the Sarang one (more on the other one below). We went to the second one the first time, as it had a table and the others didn't. I think you can get beers here, if not, there is a store right next door.
I watched a group of Europeans go grab scotch and whiskey next door and make their own mixed drinks. Again, a bit more pricey, but they are BBQ'ing everything right in the front.
A Couple we would Not Recommend:
RN Global & Tioman Cabana Beach Bistro – we were turned away a few times, at different times of the day, trying to figure out their hours.
Both with people inside at reasonable hours for lunch or dinner.
Tioman Cabana especially made us mad because they have hours posted on google, their website, and trip advisor. Which are different at each one. But we cross referenced and tried to go within all 3 and they still turned us away. What we hear though, it is overpriced anyways.
We highly recommend staying away from Warung Syahirah. This is right beside the Sarang Chinese. They both do BBQ seafood. This one has you go choose your meats to BBQ, or you can order certain dishes.
They smashed our chicken all to hell (think bone shards you can choke on) and our order of Black Pepper Chicken was anyone's guess on what the meat was, sure wasn't chicken. We are betting on monkey. No. Seriously. No jokes.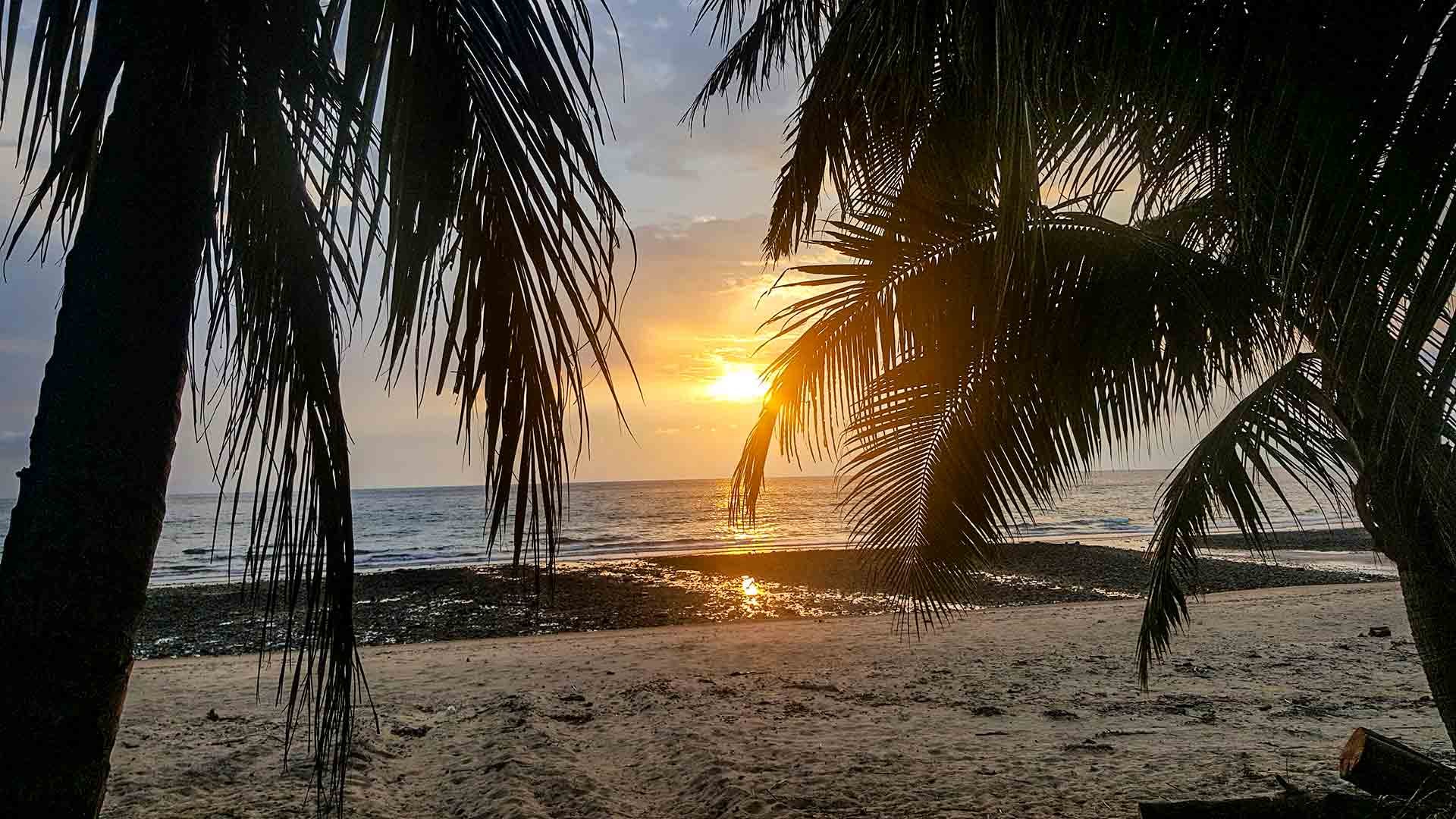 Have You Been to Tioman Island? Or, Are you Planning to Go? We Would love to Hear About Your Experience