Oh Canada.. Our home and native land..
For over 30 years.. but it's not you, it's us. We've grown a bit bored of you and we've seen almost all of you, a few times. There is little left to the imagination now. We are tired of you telling us we need to work the 9-5, buy a house, and be extremely materialistic. We don't want to be defined by the car we drive, or the phone we have, or the stuff we own. We want to be free to explore and date other countries. We want to be expats.
So Canada, we are sorry, we love you so very much, you were our first love, but there are plenty more fish in the sea so to speak, so we are planning to leave you. But don't you worry, we will peek our heads in from time to time to check on how you are doing, and pop in for a visit and to reminisce about the good times… we will never forget you and where we came from, but from now on we want to live our dreams…
---
It's a difficult thing to plan to move abroad..
Both Jamie and I have always had the wanderlust bug, long before we met each other. Myself, even 3 years ago I had looked at moving to South East Asia. I researched schools in Malaysia, Thailand, Cambodia, and the likes. I looked at one way tickets and Visa requirements. Before that.. my trip to Australia and New Zealand included my friend and I checking out Universities in case I wanted to become an international student. And since forever ago, when I looked into getting my British citizenship through my dad, as he was a landed immigrant..
The desire to leave Canada just keeps popping up every few years. Usually money, lack of planning, or a significant other would hamper the plans, nobody else could ever see themselves giving up Canadian living for the unknown. Even last year after we went to London and found out I could still apply for my British Citizenship, Jamie was interested, but not ready to commit.
So what changed?
We moved to a place we didn't ever think we would move to. It has harsh winters, nothing but flat land, and we miss our friends. Also, I had to give up my cushy permanent teaching contract to come here, and it has been quite the struggle to find anything else. I am working quite irregularly with only one school district as a substitute teacher. Anybody who is a teacher knows this is downgrade. We work for years to establish ourselves and make a name for ourselves, so moving to another city or province in Canada just means we start from the bottom. Why in the hell heck would I want to continuously restart, if it's not somewhere I am head over heels in love with?
Answer.. I don't. I will, to help save up money to get out of here, but I don't overly feel inclined to stay here forever. Not when there is sooooo much out there that I have yet to explore.
Now.. how do we plan to do it?
Well.. we start saving. That means we start cutting out things we don't need or have use for. I have been a bit better on this front than Jamie as of late.
I go to Starbucks once a month instead of 3 or 4 times a week. Instead I make my latte's at home. We have a Tassimo and a milk frother/heater, so with the espresso pods, low fat milk, and the Starbucks syrup I order online for the price of 3 lattes.
I take lunches to work (when I work) and haven't bought any new clothes or things at all lately (which for me is good).
We don't order in anymore, and we try to limit our dinners out (but you still need date nights, need to keep the relationship alive and well).
We are also going through our belongings and trying to figure out what we can sell, donate, or trash, and the things we will want to take with us. As Canadians we are born into a materialistic society. Social status is correlated with your material belongings. We wish to get over this mindset and be a lot more minimalistic and thoughtful in what we own. We don't own a house yet, we just rent, so we decided it would be better to get out now, rather than trying to manage renting a house from abroad, or potentially selling it for a loss or not having it rented.
How we plan to make money while living abroad:
I've started looking at online tutoring that I can do anywhere and have an interview with a company next week (Wish me luck!) I have also been looking at the different international schools in countries we would be interested in moving to. Ideally the only requirements are near a spot we can scuba dive, and somewhere tropical. We've been looking at Thailand, Costa Rica, and UAE/Middle East. We were dead set on Thailand, but a lot of the schools seemed a bit questionable. UAE has tax-free earnings, and higher paid, there seems to be tons of jobs there, but we are not sure how bringing the dogs over there will go. Costa Rica has schools in San Jose, but not much on the Ocean.. however, we would be able to keep one of our vehicles to drive down there, which is a definite bonus, because it means we don't have the cost of shipping the dogs over, we just road trip down!
To be honest, we are banking on me getting a teaching job before we go to support us wherever we end up. Jamie will be looking into becoming a divemaster eventually as well. Which I also hope to do as well. I also have been getting into photography, both portrait and landscape, which I am hoping will help a little bit, whether I do paid photo shoots or sell photos as stock.
And then, well blogging… just like everybody else. However, we are dipping our hands into so many other avenues we are hoping that blogging will just be for fun. Just us sharing our stories of (hopefully) success moving abroad and all of our crazy adventures..
Why we haven't left yet:
We want to be well prepared. We've heard a lot of success stories, but also a lot of people who had to go back home with their tails between their legs, so we are really trying to plan everything out will, and save for the rainy days. We hope, once we leave Canada that we will only ever be back to visit. Initially, we do not plan on buying, we just want to rent and see where the adventure takes us. We may settle down and grow roots when we find the right place, but right now we want the freedom to be fluid and move whenever it pleases us, maybe every year or two. However, with our dogs, it might be staying in one place until they've passed on. That depends on how easy it will be to travel with them.
We don't want to not have a backup plan, or go somewhere on a whim and burn through our savings. We would rather spend the next 6 months to a year saving, researching, and planning, as well as properly purging our belongings so that we do not have to put it all in storage and pay for that for years until we get back to sort it.
Not to mention, while we have both seen most of Canada, there is a few places we haven't been just yet that we still need to see. So hopefully, over the next few months we will get some road trips in to places in the US we can drive to for the weekend. And over the summer, a nice road trip to the Eastern Coast of Canada where neither of us have seen yet.
And hopefully, just hopefully, by the time we are leaving for good, we will have a steady income stream coming in from our little projects, so that we will have a sizeable chunk of savings, our debt paid off or close to it, and my teaching job can just be the extra we need for more trips and vacations…
This all may seem like a big dream, but we are both crazy enough to make it happen… Keep in touch, and follow along. Watch us as we actually make it happen.. hopefully you can too if this is your dream! If you've already done it, leave us a comment, or a blog link to follow along! If you have any questions, please let us know.
Hope to see you soon, somewhere out there, on a beach 🙂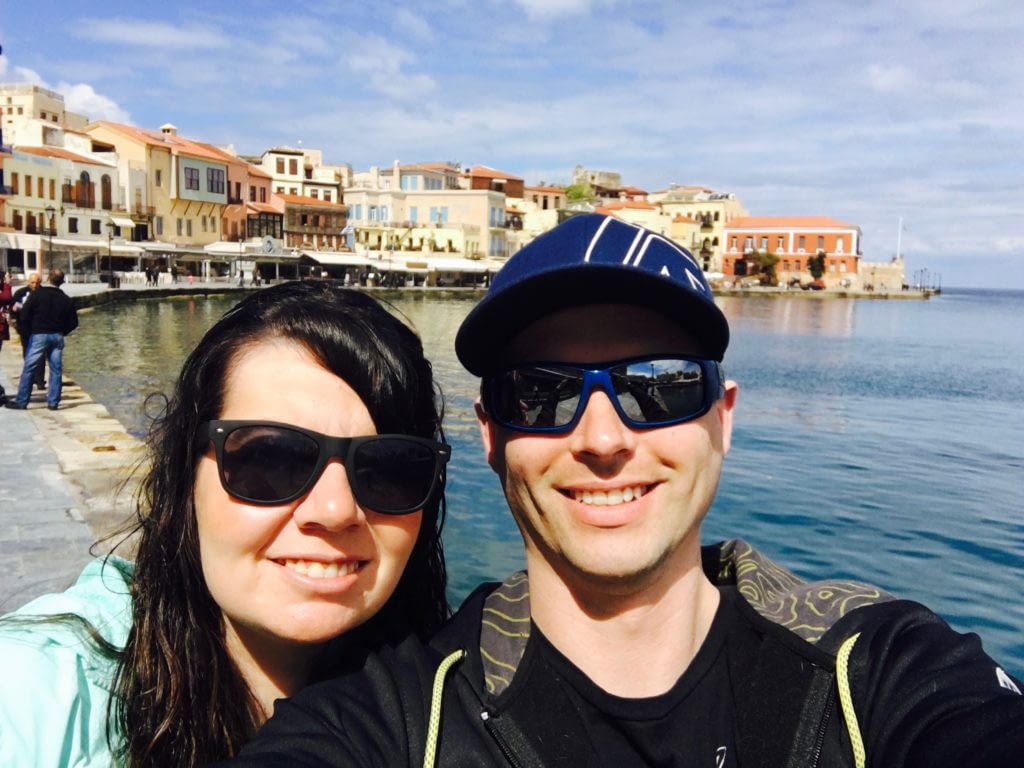 Related articles across the web