Ancient Civilizations
So mesmerizing.. from Ancient Egypt, to Ancient Greece, to Ancient Mesopotamia.. they all fascinate me. When it came down to it, I was so excited to explore Ancient Athens. All of those beautiful structures and attractions, where the olympics were held, this was definitely a place that was up there on my bucket list!
We had planned to land in Athens, then take a couple of flights using RyanAir to some of the Greek Islands. We landed late on Friday night and took the super convenient Metro straight from the airport to our hotel in Omonia Square. We joined other weary travelers for the longer journey to Omonia, and then found our way out of the Metro and towards our hotel that was a hop, skip, and a jump from the square. For a Friday night we noticed that it was relatively quiet and the streets were very clean.
Jet Lag and an Average Sleep
We used Booking.com for all of our stays in Greece. We stayed at the Liberty Hotel that first night – which had a tiny room, tiny bathroom, and the bed sucked. However, it included a breakfast with a view of the Acropolis, and it was super cheap. We just needed a place to rest our head for the night, as early in the morning we would be up heading to the airport to head to Crete.
The place we stayed for the Second and third stop was called the Best Western Hotel Pythagorian. While our first impression of this place was not exactly the best (Read: some shady characters that looked like they were shooting up on the next doorstep over), the location was convenient and the hotel clean and modern. This was also located a block from the Omonia Train station, as well as some amazing and authentic restaurants. Our rooms also had a view straight to the Acropolis. We enjoyed the free wi-fi and being able to sit on our patio and people watch, as well as looking up to the Acropolis at night.
Recommendations for Athens
The one thing we felt is that we didn't need to spend much time in Athens, and would have benefitted from staying an extra day on one of the islands, or being able to check out a new place. To get the most of Athens, it is best to get yourself a pass on one of the hop-on-hop-off buses. There were 3 options from Omonia Square, we went with the company we were most familiar with, but also offered extended hours, as we just wanted to get everything done in one day. We chose the City Sightseeing Company (the red buses), which offers two-day passes and a few different lines. We opted for two lines – Both Athens and Piraeus so that we could go and see the coast. I'll explain what we did down in the post.
Utilize methods to protect yourself and your valuables, don't carry much cash or credit cards, or other stuff that can be stolen easily. While we felt very safe most of the time, in busy seasons there definitely will be shady people ready to take advantage of tourists. Jamie left his wallet in our safe, I had a purse I carried in front of me and always kept my hand on it, it also zipped up completely on multiple fronts, so people couldn't just reach in pockets to grab stuff.
When you are in busy areas and people try to hand you stuff, do not take it unless you want to pay for it. A random guy giving you a flower? He's going to try to make your significant other pay him for it. While a flower is nice, why the heck do I want to carry a random rose around with me all day? If Jamie wants to buy me flowers he can do so when he chooses at home where I can enjoy them!
Bartering.. While it is expected, we chose not to bother. Why? Some of the stuff was dirt cheap anyways, and to us, the extra $5 we might have saved through our bartering was not worth our time. This is how many people there make their living in a relatively poor region so we felt we were doing good for them.
Dining out in the streets.. we loved it, just watch for the scammers. One gentleman noticed our phones on the table while we were eating in Syntagma Square, and was obviously well versed in what he was doing. He had a piece of paper with english words that he brought over to our table and tried putting over Jamie's phone to grab with the other hand, but I saw what he was up to and screamed at him and made a big enough scene he took off without it. Needless to say, our phones were kept in pockets on between legs while eating.
The Good Stuff – FOOD!!
So don't say we didn't warn you.. I mean what is a post if it only sugar-coats everything? With everywhere you travel, you need to stay aware of what is out there. Our time in Athens and Greece was spectacular though, we would move their in a second! The people are friendly, the country is beautiful, and the food is amazing. We talk more about the food in another post about Greek Eats.. You can find it here.
We loved the little local Gyro places. The meal below was from a little hole in the wall we stumbled upon in Omonia Square our first evening.. it was about $10 for us both to eat, with large beers… and it was well worth it. #foodporn for the win. We went back.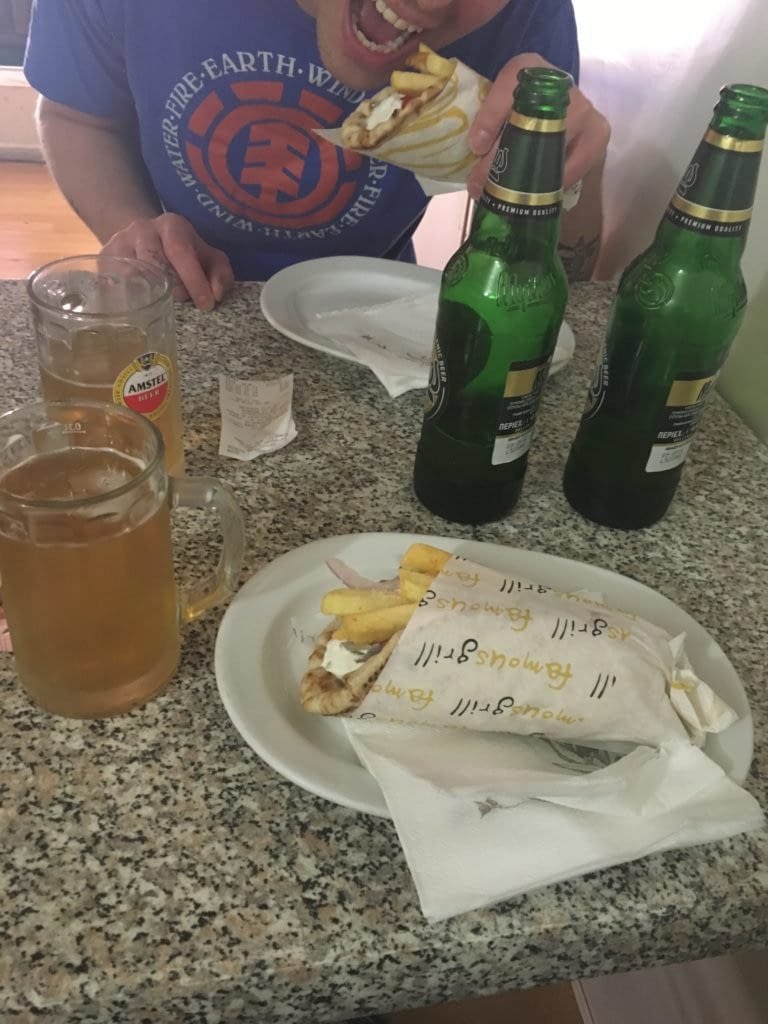 The other restaurants we hit up were just as good. We spent time on Trip Advisor every day looking for highly reviewed restaurants around us, and were usually pleasantly surprised. The food is amazing, its large portions for sure. We always left stuffed and smelling of garlic! We had Greek salad with every meal, the olive oil and the vinegar they have is so simple, but so amazing, and nothing beats a big block of feta cheese. Yum.
We also loved the little coffee shops. Jamie became a cappuccino lover during this trip, the milk they use there is one in a million, nothing has tasted as good. Plus they had amazing sandwiches with great, authentic breads that we enjoyed for breakfast and lunch. Eggs and the breakfasts we are used to in North America were hard to find unless in highly tourist type locations. So we often opted for a cappuccino with some sort of pastry or sandwich from the corner coffee shop. Great.. now I am craving it.
*** Note: We did notice that most Greek people look very healthy. It was very rare we noticed an overweight or obese person.. if we did 9 out of 10 times they were a tourist from North America. Greek people eat healthy food, their fast food is a heck of a lot healthier and clean than what we are used to in Canada and the US. But never fear, if you are a fast food lover, we did find KFC, BK, and McDicks.. we didn't try it though. Why bother, when Greek food is so much better.
On location..
Where we went… So the Acropolis.. YOU CANNOT MISS THIS! It's ancient history.. you must go. But.. we suggest early in the morning, because for one: it's hot out. Even in spring like when we went. Two: it gets ridiculously busy! We wandered around ourselves (You can get guided tours but we like blazing our own trails) and checked everything out. They were refurbishing some of the old stones, be careful out there though.. seeing so many people have visited over the years the stones can get very slippery.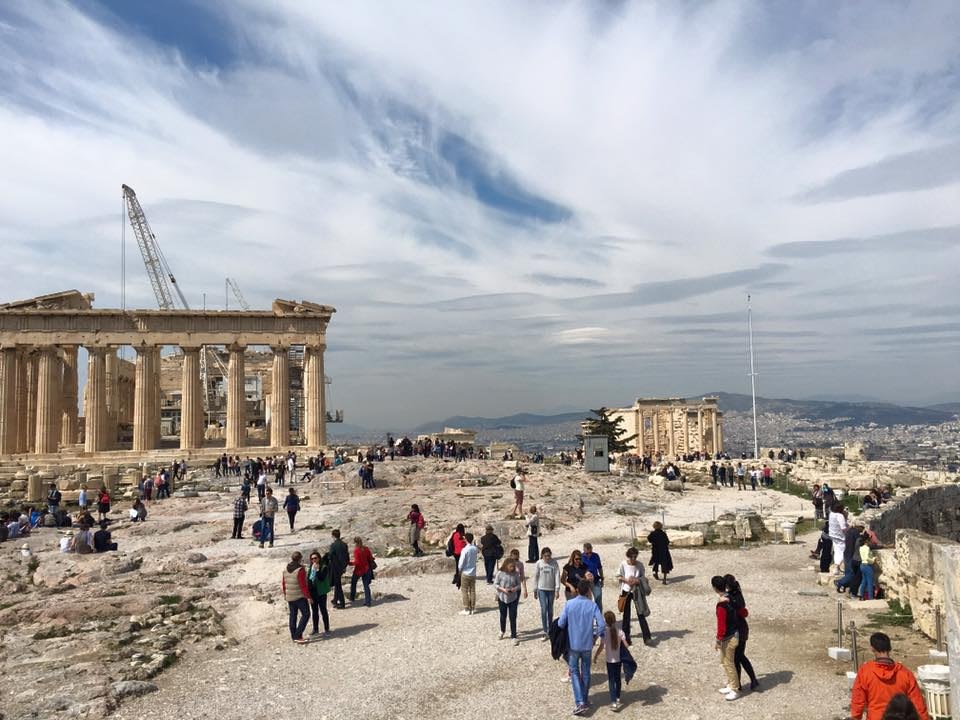 We saw the temple of Zeus – which has some great views to the Acropolis: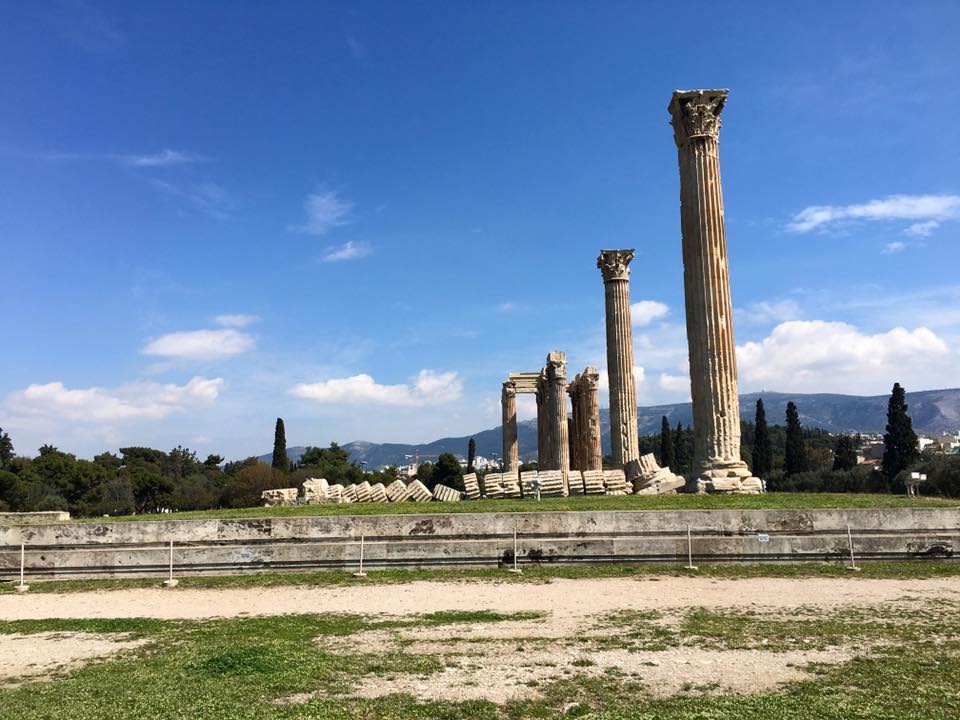 We had to check out the Panathenaic Stadium: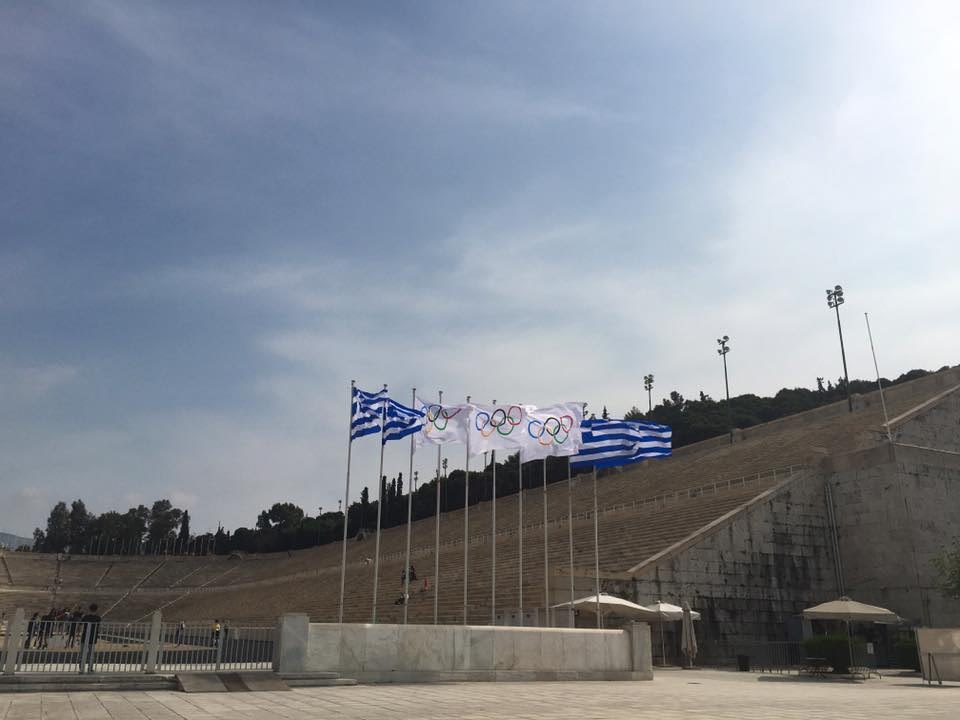 Walking in the Plaka was amazing too. We stopped in many shops, bought our trinkets, had my name and Alyssa's translated into Greek for some necklaces, and stopped and bought our Cretan Olive Oil, which, you really can not beat. We would drink it straight! You can find some amazing stores that sell the Greek Olive Oil and better Raki than what we got for free with our meals… You have probably heard of Greek Ouzo for a drink, but Raki was recommended to us as a more authentic Greek liquor, rather than the widely known Ouzo. You can get them in different flavors, for us it was like the connection of Russian Vodka!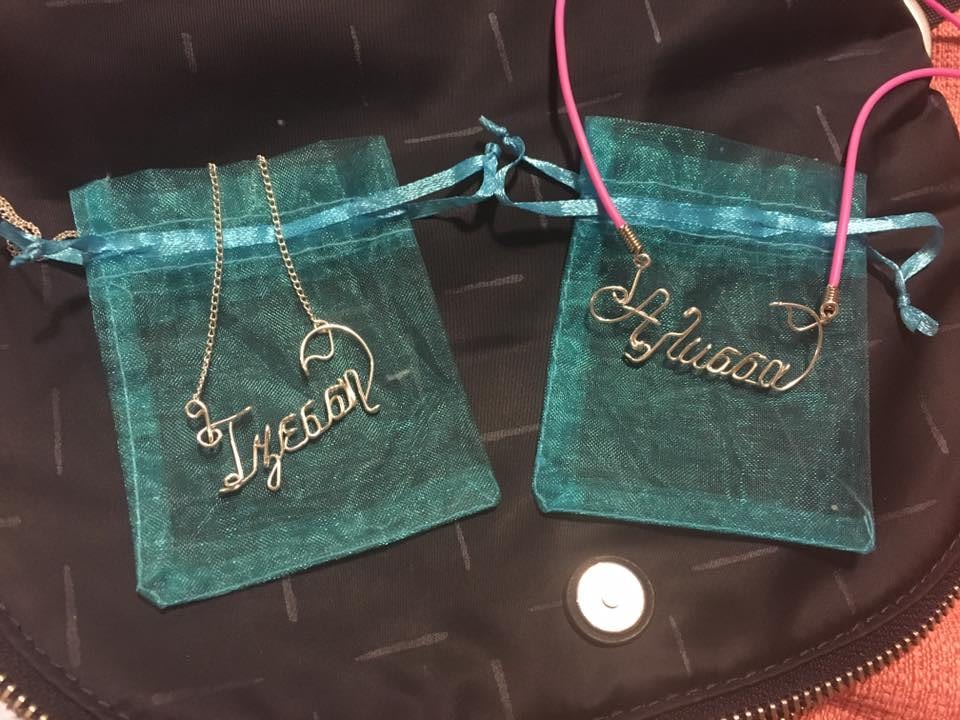 We sat in the Plaka for a while at a local restaurant that was busting out into the street and just people watched. This was a favorite.. so many tourists and locals alike.
We also went to a fish/meat market, and a fresh fruit/veggie market. Had we been staying somewhere to make our own food we would have purchased some. It was busy, it smelled terrible.. but it was authentic with locals and restaurants alike bartering for their fresh food. We knew that some of the smaller restaurants we visited probably went every morning for their dinner specials.
We also spent a lot of time just wandering around.. I would recommend though, even if you are there in spring, wear sunscreen. I got lobstered sitting on the top of the bus in just one day.. it wasn't crazy warm, but I guess it was warm enough.


Who's been to Athens? Did we miss anything? Any recommendations when you go back? Or questions you might have? Comment below and happy travels!