Looking for an Adventure in Guanacaste?
Enter the Diamante Adventure Park.. complete with a Zipline and Superman to boot!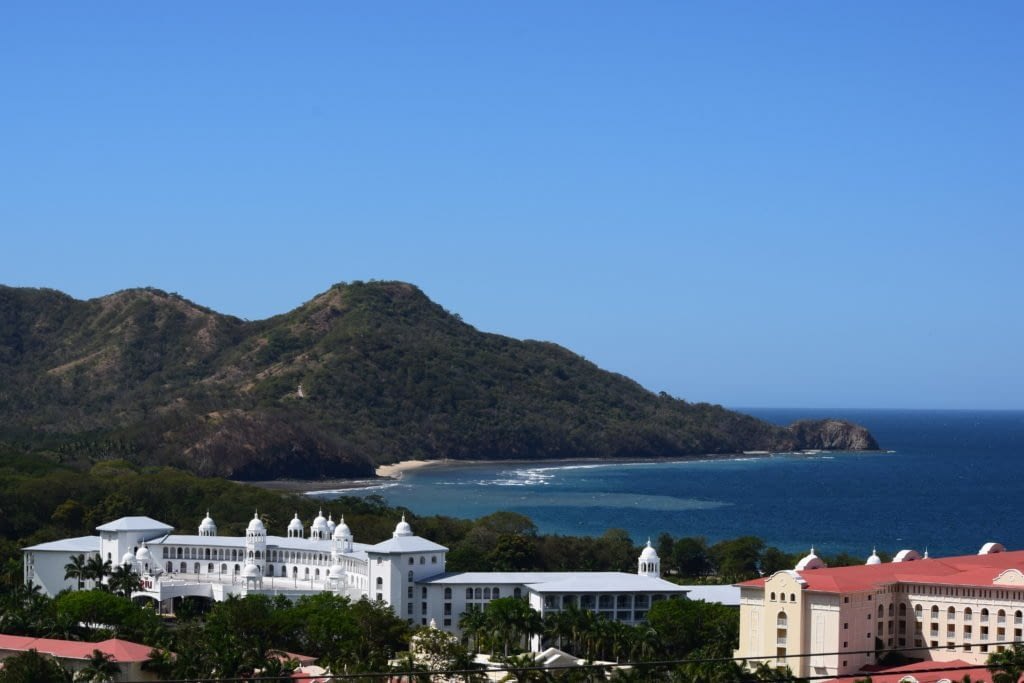 Just check out the amazing views from this place!
After spending about 6 of our 8 days in Playa Del Coco and relaxing/getting our PADI certification, we decided to spend our last day in Costa Rica with an Adventure. Having researched and found this place a few weeks before we left, we knew it was a bit pricey, but figured we would do it if we felt comfortable with our funds at the end of the trip. Needless to say, we had spent a few days relaxing after our PADI and were ready to do one last thing before we left.
We tried booking at our hotel, but most of what they do is through private operators, so a walk down the main street in Coco brought us to a company that books right by the Coco Beach Hotel. We got the Adventure Pass which gave us pretty much everything but quads and horseback riding, and included a buffet lunch with the amazing view you see above. Booking through a tour operator was a bit extra, however, it included a private shuttle, which was well worth it! The cabs alone there and back would have cost a lot more. I think with everything it ended up costing us about $280 for the two of us. Yea, quite pricey if you are a budget traveler, and you might be able to find better prices, but it was our last day and we were lazy. We also booked the night before.
The Zipline
Having been to Monteverde and doing the zipline at Selvatura, this zipline was a bit shorter, and not as jungle like… however, the Superman was worth it. You start by doing one short line to an awaiting truck that brings you up a ridiculously steep and winding road to the top of a peak. You can listen to the rest of your tour mates freak out about the heights, questions what they are doing, and be amazed the truck makes it up the steep incline.. They get you all setup, and send you on your way over a valley looking towards the ocean. You can see me go flying by as Jamie had the Go Pro on his head.. and don't mind his swearing! Haha
Over 1km long and 330ft high #Superman zip line lasting over a minute long @DiamantePark in #CostaRica #Travel #adventure #GoPro #GoProHERO6 pic.twitter.com/9IkBuMqCss

— HeTravels SheTravels (@TheyTravel) January 19, 2018
You then weave your way back and forth before a free fall backwards jump onto a mat. That was the one that scared me the most… it still gives me the creeps just thinking about it. I have to say, I felt a lot more safe in this zipline than I did with the ones in Monteverde.. however, that could have been because they day we went ziplining there it was really windy. You do have to brake for yourself in Monteverde though, where as this one they do all the hard stuff for you.
The Animal Reserve
I know some people are extremely against zoos or animal captivity, and we are some of those people who often question animal welfare in those places. However, Diamante is an animal sanctuary, which essentially means the animals they have there are rescues. The guides were extremely well versed and knowledgeable about the animals in their care, telling us where the animals came from, why they were there, and whether they will be released back into the wild eventually or not. They are very open to questions, as well as providing open explanations about why certain animals will be staying in their care, or the period they would be. Some animals are nursed back to health and released back into the wild when they feel they are capable of handling themselves, some were orphaned and would not have lasted in the wild, and still will not now, but it didn't matter the animal's story, we felt that they were taken care of and not just used to generate an income or make somebody wealthy. They seem to really care about the animals.
The real reason I needed to go there… SLOTHS!! I mean just look at him!
And then there's all the cats.. just beautiful… we could watch them all day!
Last but not least, we spent about an hour down at the beach, relaxing in hammocks, playing in the ocean, and just relaxing.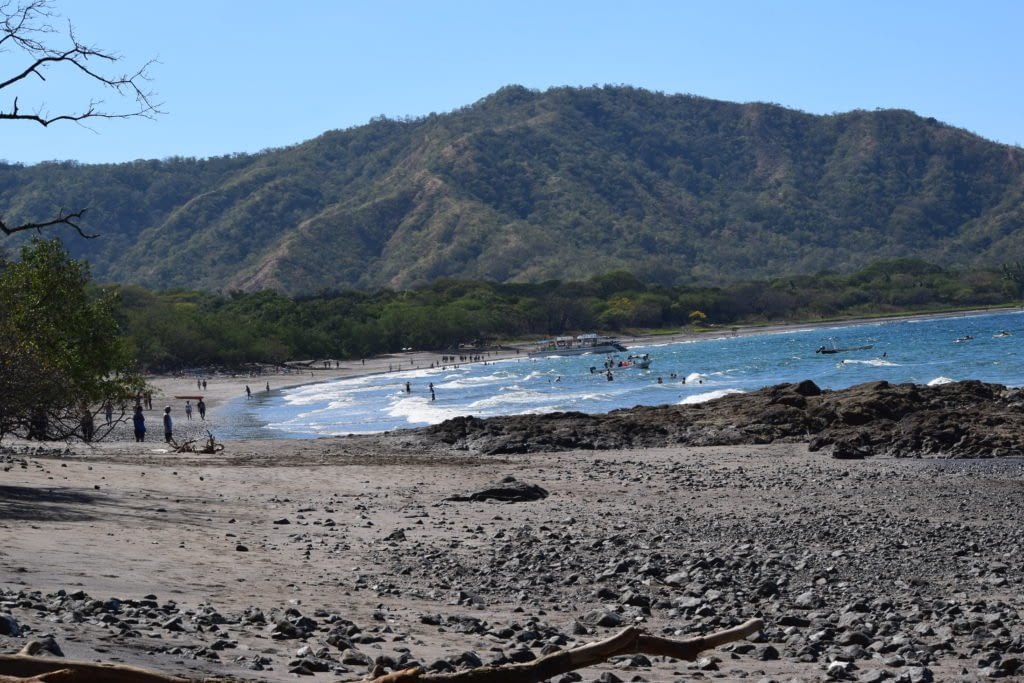 Have you been to Costa Rica? What was your favourite thing? ~Pura Vida~