Cayo Santa Maria, Cuba
In November 2016 we decided we needed a long overdue vacation. Time to get away from the everyday busy life of what 2016 handed to us. Being a part of the Fort McMurray wildfires (thankfully we didn't lose anything)…Jessie had just started a new job, and I got transferred to Winnipeg. We wanted to go somewhere that we could just relax decompress and reset ourselves to be fresh for the start of a New Year. We decided that Cuba was the place to go. Wanting to experience and visit this beautiful island country before the Americans are given full access and commercialize the hell out of it like Mexico.
I had always flown with Air Transat for my southern vacations and absolutely loved the service and the comfort of the plane, but Sunwing had the better deal so we went with them. This will likely be the last time we fly with Sunwing. The seats seemed to be crammed in (like a comfortable version of a discount European airliner), there were no TVs or entertainment systems in the seats like their competition and the service was just meh. As well they have just recently instated a buy on board meal service. I don't know if Transat still includes meal services and I know soon enough this will be a thing of the past.
We landed in Santa Maria after about a 4.25 hr flight, which was fairly enjoyable considering all of the above. Santa Maria is located about a 4 hr drive east of Varadero. It was slightly overcast but a beautiful 26 C (much better than the -35C when we left Winnipeg). The airport was small, old but nothing that was unexpected. Customs was quite different from Mexico where you go into a little room alone and they take your picture and send you on your way. The whole process took about 20min, and surprisingly our bags were already waiting for us when we got to the baggage claim. We decided to exchange our money at the airport as we heard they had the best rates, and you can only get the CUC (Cuban Convertible Peso) in Cuba. They do not allow their currency to leave the country and it is not traded on the global market.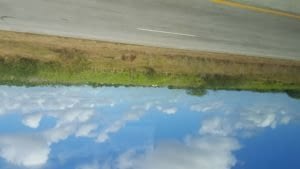 The Valentin Perla Blanca was the last resort of the 14 in the Cayo Santa Maria area and about a 2hr drive. The resorts in Cuba do not have the large extravagant elegant entrances like Mexico does. When we arrived, we were greeted by a representative for the privilege club. Oh yea, we upgraded to the privilege club for only like $60 each, and also upgraded to oceanview. To us this was 100% worth our money. We were taken into a private lounge given a drink while we waited for the others to get checked in. The lounge had air conditioning along with appetizers (which were much-needed after a long day with little to no food). There was never an expectation or sense that they wanted a tip, however we gave them one. Tips at the resorts aren't expected however it is standard in my opinion to leave $1 for service or $2 for great services.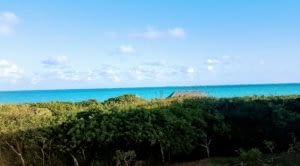 The next day, we went to our privilege lounge to book our 3 A la Carte dinners. This was great since later in the week, we learned from some of the new friends we made that they ended up waiting in line for almost an hr to book A la Cartes. There was a good selection of restaurants, Spanish, Seafood, Italian, and French. Along with a large main buffet where we always were able to find something we liked. The food was fairly good and a lot better than what we had heard from others. You didn't get the first 2 or 3 day gut rot or make close friends with the toilet like you do in Mexico. Along with our privilege club, we were able to goto one of the lunch restaurants every morning for an A la Carte breakfast. The food was a lot better than the buffet (crispy bacon not soggy) and it was not busy which was nice. Also included in the privilege package was a romantic lobster dinner that was actually quite good considering I don't really like seafood at all.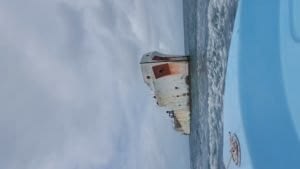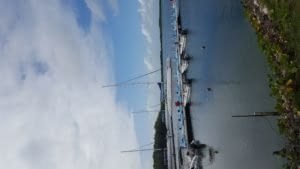 We did go on 2 excursions that we booked through Sunwing directly at the resort. There was a decent
selection of things to do varying from mild to wild. We decided on the speedboat tour, and the Carnaval. The speedboat tour was absolutely fantastic and only $45 each. It was a half day, where we were picked up and taken to a nearby marina. We were given a quick run down on how the boat work etc and went over safety. We drove the boats for about 30 mins through the canals following one another, swerving in and out of the wake. Not too bad considering it was only a 25hp motor powering us.
The Carnaval on the other hand was an absolute waste of time and money. It was basically an open bar at another resort. We were under the impression that it was going to be in one of the towns we drove through along the way to the resort. Nothing else to say about it but avoid it. It was only $25 each so we weren't to upset about it.
All in all we absolutely loved our experience in Cuba and would definitely go back. However, not anytime soon as we want to explore the world, not the same place every time.
Oh, and the Cigars are absolutely unreal and readily available throughout the resort. Definitely important to help you relax after a long day in the sun!!!